When you look for an electrical contractor, what do you look for? Is it someone who can troubleshoot and repair? Or maybe you need wiring and electrical work? What about home automation and smart appliance installation? Well at Compass Electric, we can take care of these and more. As your premier electrical contractor for a whole home rewire in Vancouver WA, we really can do it all.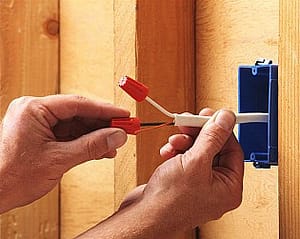 Electrician | Vancouver, WA
You may be thinking that a whole home rewire is a piece of cake. After all, what's a little elbow grease when it comes to renovation? For the untrained, a home rewire in Vancouver, WA can quickly spiral out of control. Our technicians are experts in efficient, exacting, and all-encompassing whole home rewire. When you hire Compass Electric for your whole home rewire you can expect:
Top Materials – We've cultivated relationships with suppliers, and can get excellent deals on the best supplies needed for a complete home rewire. This includes everything from copper wiring to outlets and fixtures.
Vast Experience – At Compass Electric our technicians know houses inside and out. Whether or not your house has an attic or is on a concrete slab can drastically alter how a whole home rewire in Vancouver, WA will take place. We can account for these and other factors in order to provide you with the quickest and most accurate rewiring available.
Complete Certifications – Whole home rewires require building permits and work inspections. We know when and how to ensure your home passes inspection and remains up to code.
Make Compass Electric your first call when you need a whole home rewire in Vancouver, WA. Our friendly, knowledgeable, and honest technicians are standing by to provide you with a world class experience, so call us today (360) 869-6750 and get your whole home rewire done the right way.