Wouldn't it be incredible to control your lighting and thermostat from your mobile phone? What about a front door that knows when you're nearby and unlocks automatically? The art of Home Automation in Vancouver WA is about more than just home improvement, it's about connecting you to your home in ways you never thought possible.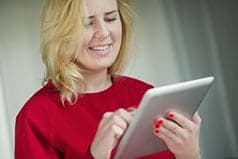 At Compass Electric, our skilled electricians can walk you through every step of the process. From something as simple as an intelligent lighting system that reacts to environmental conditions to an entire home security system with remotely viewable cameras, we can install it all.
Our electricians are excited to find that perfect system for your home, one that balances the practical and the fantastical to give you everything you've ever wanted in your Vancouver WA Home Automation.
Incredible Home Automation Options
We can install:
    ● Controller Units – We have a variety of options to suit every need, so once the installation is over you can rest assured knowing your smart house operations are being handled by a professionally installed, top of the line controller unit.
    ● Smart Appliances – Whether you want a touch screen embedded in your wall or a refrigerator that tells you how much food is left, we've got the capabilities to make sure the job gets done right. Video intercoms can change an office from functional to extraordinary.
    ● Audio Systems – No Home Automation is complete without an incredible audio system. Our electricians can wire up your living room for hidden surround sound or your whole house with centrally controlled audio. Why tether your audio to one place, when Compass Electric can make it change rooms with you?
    ● Lighting Systems – From stunning indoor lighting that you control with a smart phone to weather proof outdoor lighting that illuminates your backyard, our technicians help you master your environment both day and night.
    ● Climate Control – You're lying in bed, about to drift off to sleep, when you suddenly realize how cold you are. Option 1 forces you out of bed to turn up the thermostat. Option 2? After we install a new climate control system you'll adjust temperature with the flick of a touch screen, or better yet, let the system adjust your temperature based on time of day.
    ● Security Systems – Home Security is one the most important decisions you can make, and a smart security system gives you incredible control and options you can't get with a standard system. From process automation to remote control, with a Compass Electric installed home automated security system the power to protect your home is always right at your fingertips.
    ● Call Compass Electric (360) 869-6750 – for all your Home Automation needs in Vancouver WA. We're standing by to help transform your home into the smartest property on the block.
View our Other Services